About Us

Founded in 2002, The California Melody Boys is a trio of Gospel music veterans, Dave Crandall, Craig Smith and David Donald. The California Melody Boys are committed to presenting the message of Jesus Christ through music and testimony in churches of all denominations and concert venues.
They are known for their diversity and excellence in musical styles, with close harmonies that appeal to a wide range of audiences and age groups. The ultimate goal of CMB is not only to be pleasing to the ear, but to use music, the language of the soul, to create an atmosphere of worship and present a message of hope and salvation through Christ.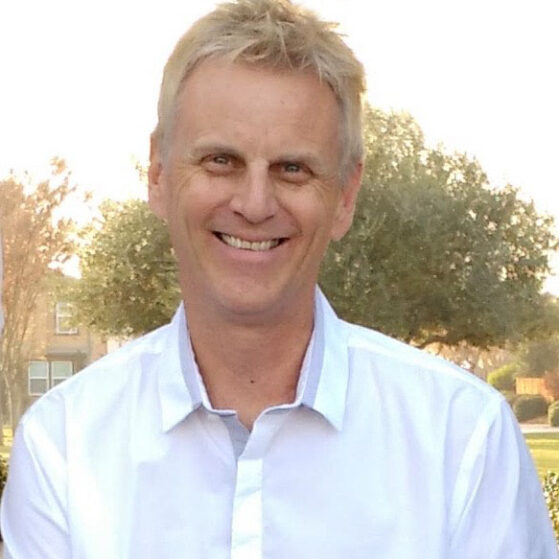 Craig Smith, Lead/Tenor
Craig Smith was born and raised in Southern California and grew up singing in a family group known as The Kinfolk. He attended Azusa Pacific University where he majored in music performance. While there he sang in the Men's Chorale, University Concert Choir, and traveled during the summers playing the drums and singing in a small ensemble known as Innermission. After college Craig played drums and sang in the contemporary group Skylight.
Later on Craig was introduced to Gospel music after moving to Omaha Nebraska. Upon returning to the west coast he joined Sons Of The Shepherd, from Tulare, CA. as baritone. A few years later Craig joined the newly formed group Reliance, from Fresno, Ca. who he traveled with for three years singing lead. In 2012, Craig accepted an offer from the Freedom Singers of Kelowna BC Canada and was their lead singer, traveling nationally for several years.
After becoming a single father, Craig had to step away from music and traveling for a few years and occasionally filled in for the California Melody Boys. During the summer of 2019, Craig was invited to join the group for the retiring Larry Martin, the groups original founder. After much prayer, Craig accepted the position and is thrilled to be able to share his testimony, talent and heart wherever God opens the door.
Dave Crandall, Baritone/Lead
Dave Crandall, born in Fresno, California, began his Gospel music ministry in 1969 at his father, Rev. Melvin F. Crandall's church, North Vallejo Assembly of God in Vallejo, California. Dave, at the age of ten years, and his two older brothers, Dwight and Leland would sing in  church services, typically during the offering time, and other special church events.
This was the beginning of The Crandall Brothers music ministry. Their harmonies and styles were influenced by some of the Southern Gospel greats like The Statesmen Quartet, The Blackwood Brothers, and The Imperials. For the next 42 years, Dave and the Crandall Brothers traveled the United States as well as several countries around the world presenting the Gospel in churches and concert venues.
After leaving The Crandall Brothers in 2012, Dave became lead singer for the Gospel trio Reliance, from Fresno, California. In 2015, Dave was invited to join The California Melody Boys, singing both lead and baritone harmonies, and now owns and manages the group. He ministers as a soloist as well, and is recognized for his rich baritone voice and anointed presentation of the Gospel through music.
Dave Crandall, Baritone/Lead
David Donald, Tenor/Lead
Dave was born in Mt. Pleasant, Iowa and began his singing career at the age of 2. In response to the frequent prompting of his great-grandfather – and the promise of a nickel – Dave would belt out all the verses of "Davy Crockett." He thought he had a pretty good thing going… and then his parents decided to move to Visalia, CA when he was 7.
Once in Visalia, Dave sang in every musical endeavor he could find, both in church and in school. He participated in numerous choirs, ensembles, musicals, plays, and solo competitions, and at 15, Dave attended a Continental Singers concert. Seeing for the first time that music could be used as a vehicle to share the Gospel message, he promptly auditioned, was accepted, and traveled with Continentals for a summer outreach. It was there that God began to instill a sense of call and responsibility to use whatever gifts he had received for the furtherance of God's Kingdom.That summer led to even more summer outreaches, which eventually led to full-time ministry with a 7-member group called New Hope. After that came the birth of Celebrant Singers, where Dave, a founding member, invested 27 years. As a vocalist, soloist, team leader, overseas coordinator, and eventually Vice President overseeing operations for 7 teams, he led groups throughout the U.S./Canada and to more than 50 countries, doing 400+ concerts a year, all with the purpose of proclaiming the message of the Gospel. This message was proclaimed in cities and villages, in churches and schools, in open-air venues and prisons, in malls and leper colonies, in seminaries and military bases, in convalescent homes and garbage dumps, amidst the rich and among the poorest of the poor.
Even after his time with Celebrant Singers, Dave's desire to share the Gospel message continues to burn in his heart. His heart-cry to be effective for the Kingdom is not only met through the giving of his time and talent in his local church, but now also through California Melody Boys, where his distinctive, versatile voice was welcomed to the trio's blend in 2012 as the tenor/lead vocalist.